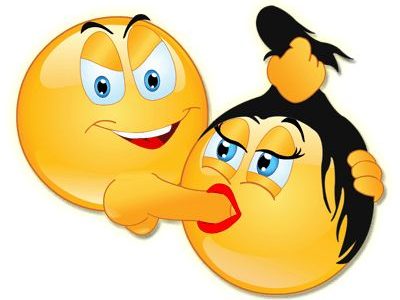 Are Some Emojis Sexier Than Others? Women on REAL-SEXCONTACTS think so
As a man who can honestly say he's never sent a picture of his penis ever, I'm not exactly the authority on sexting practices. But thanks to new research released by dating app Clover, I can confidently announce that emojis are a much more prevalent mode of communication among horny singles.
In its recent survey, It's Not You, It's Your Emoji, which reviewed the data from more than three million users, Clover was able to determine which emojis received the most positive feedback in messages—and which proved inadvisable. "Considering 82% of our users are aged 18-34, we were pretty surprised to learn that only 10% of opening messages contained emojis," Clover's CEO said of the study. "Based on our findings, we recommend singles make use of emojis to break the ice and improve their odds of success."
And there are legitimate reasons to use emojis, despite how callow it seems. Clover's research found that women reply five percent more often to a message that opens with an emoji; for men, it's an even better eight percent. Since additional research from security software firm McAfee found 70 percent of young adults sext and one in 10 have even sent raunchy content to a complete stranger, it's safe to say that not only is sexting here to stay, but that emojis have a starring role in these interactions.
Ladies most often replied to the tongue, the tongue-out-face (noticing a trend here), the heart eyes, the sweat droplets, the hungry face and, throwing us for a loop, the sassy girl emoji.
On the other end of things, the messages women hate receiving are the (very forward) phallic eggplant, the flexed biceps and the fist bump, all of which are understandable. Women aren't your bros and probably won't fist bump you. And doesn't need to know that your penis is both bulbous and purple.
Men, on the other hand, are all over the place, favoring the heart eyes, the weary face, the smirking face, the crazy face and the kissing lips. The messages they loathe, however, are far more telling: the crying face, the vulcan salute the pile of poo and—the winner of "most obvious award ever" goes to—the diamond ring.
Evidently, based on these results, the language of love isn't a language at all; it's more a series of cartoonish faces that are vaguely indicative of our emotions. Best of luck out there, guys.