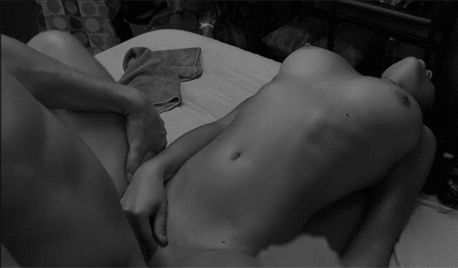 Horny Little Sister. Erotic Story
After my dance, I had to look back into the audience. I couldn't believe who I saw out there. When I was clinging to the pole upside down, I locked eyes with my younger brother Jamie. Sure enough, when I poked my head through the curtain, there he was, sitting with a group of other guys just to the left of stage. He must have come over to the main stage when they announced my name, not that I use my real one, the announcer just has a special intro for me because he likes me.
Am I ashamed about working at a strip club? Not in the slightest. I make enough to help pay for college books and going out. Anyway it's my body and I can do with it what I want. But having my brother see me put me on edge. This isn't that cliché of he couldn't recognise me. I wasn't wearing a wig or anything to change my appearance. I was dancing up there absolutely naked. There's no way he didn't know it was me, especially when we made eye contact.
Standing backstage, I took a deep breath and thought about what to do. When I had a good idea I told one of the security guys what my brother looked like and told him to take him to one of the private booths for a one on one dance. Of course, I didn't tell him that Jamie was my brother.
Before I went to meet him, I checked my makeup in the mirror to make sure I looked as sexy as possible. I didn't put on a new outfit because it was pretty common at this club for the girls to stay naked after they had done their routine. It was a pretty high class club, so you didn't have to worry about trashy guys feeling you up without paying. That's not to say there weren't still pervy guys, but our security was pretty attentive.
When I got to the private dance area, I paused to compose myself for a second. Hopefully what I was about to do wouldn't backfire. I pulled back the curtain and walked over to the booth where Jamie was. Sexily I draped the beaded divider over my body.
"Hi little bro," I said in a deep sexy voice. My brother looked at me with wide eyes. I was pretty sure he'd never seen me naked before tonight.
"Lucy! What's going on? A security guy grabbed me and said I was getting a private dance." He sat there nervously, but I could tell he had a boner from being around all these naked women.
"That's right Jamie. But first you have to tell me what you're doing here. How did you even get in?" He had only just turned 18, but this venue was 21+ because of the bar.
"I just got into a frat and the older guys wanted to bring us here as a reward." Jamie had just started at the same college as me, but being a senior, I didn't have too much time to see him. "Promise you won't tell Mom and Dad I was here?"
I smiled at that and he looked worried for a second. "You're not the one that works here dummy. In fact, I was on my way over here to convince you not to tell them myself. And I can be very convincing.
Slowly I walked over to Jamie and sat in his lap. "What do you say little bro? Can I still try and convince you?" He just nodded his head dumbly.
With a giggle, I started to rub my naked ass against his crotch. I could feel his hard cock through his jeans and I smiled. This is going to be fun, I thought.
Turning around, I straddled him and pressed my boobs against his chest, while licking his ear. Beneath my pussy I could feel his hard cock. "Mmmm I think this needs to be taken care of," I whispered in his ear and squeezed his dick.
I slid down to my knees and pulled down his jeans. I was impressed by his uncut cock but wanted to move the process along. I started sucking at his cock with all my might.
After a while he moaned for me to stop. "Lucy, can you fuck me?" I looked up at him with his cock still in my mouth. "I've never had sex before."
I felt sorry for my brother in that moment and decided to be a good sister. I climbed on top and impaled myself on his cock. He moaned so loudly as I took his virginity. It felt so good to have his cock flood my womb with his seed.