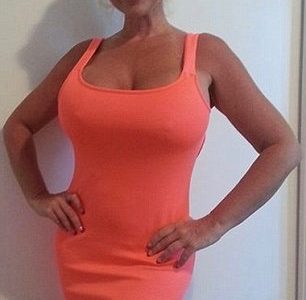 Seven Red Hot Tips for Profile Picture Perfection.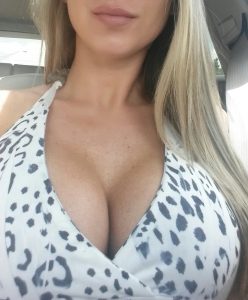 They say don't judge a book by its cover but, when it comes to a site of this nature, members do exactly that. As a picture paints a thousand words, what exactly are you saying to members without typing a single thing?
Express Yourself
A photo is a representation of you, an art form where you can express your sexual wants and desires. Your photos are your biggest asset in your profile when it comes to attracting potential bedmates. It is not about looks and all about presentation. Have a look at your photos now. Try to look at them from the point of view of the people you are trying to attract. Do they capture your sexuality in that moment? Do they give an impression of your wants and desires? Just because a computer screen is your canvas, this doesn't mean that you should put in any less effort. Most members just get it over and done with by taking a naked photo of themselves in the mirror. You can join the herd or stand out from the crowd by trying to be a bit more creative.
Tell The Truth, Show The Truth
First impressions really last and it will only take another member a few seconds to form an opinion about you – mostly not by reading your sexual preferences and likes on your profile page, but actually by looking at your pictures. Honesty is always the best policy, so never try to fool anyone by uploading an old picture of yourself or using a picture of somebody else. In the end you will get caught out. Instead, focus on your best asset.
Picture Perfect
With the technology that we have around today, there's no excuse for your pictures to be out of focus, or even worse, horribly cropped. Take a little time over the presentation of your photos and they will become far more appealing.
Lazy Pics, Lazy Lover?
Pictures that seem lazy and with little thought could give the impression that you are not as serious about your profile as the people looking at it. Boost your credibility and thoughts of you as a prospective lover by taking some time and making some effort. Think of it as foreplay for the eyeballs 😉
A Little Light Goes A Long Way
A soft lighting will hide a multitude of sins and add to your sex appeal. Experiment with angles to soften your flaws and enhance your assets.
Go For It
Our research has shown that face-less profiles were over 10 times less popular when compared to profiles with photos. So, be brave and go for it. Upload a main profile photo. Remember, the first time someone sees this photo is most likely to be as a much smaller image in the search results so you really need to make it as bright and eye-catching as possible.
Try to avoid the following:
Grainy images
Images with novelty filters
Wearing sunglasses
Standing in the distance
Biggest tip of all – SMILE! A photo that shows your eyes and a smile on you face is the most inviting.
If you are incredibly shy and worried about your identity, there is always the option of a body shot as your main profile image provided there is no nudity. Go for a shot that shows you from shoulder to knee as the minimum and use some of the tips above to make it as good as possible.
Now that you've read our tips, we hope that you will get back to the drawing board with your profile pics and make an effort to ensure that you send out the right message, and in turn, attract the right people. Good luck 🙂