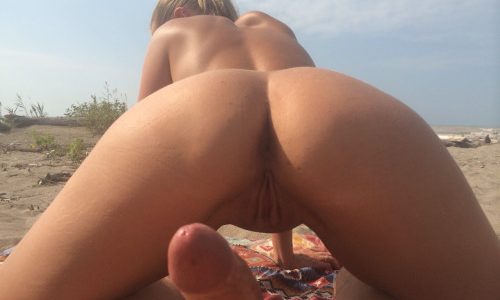 4 Erogenous Zones To Kiss And Caress That Will Drive Them Wild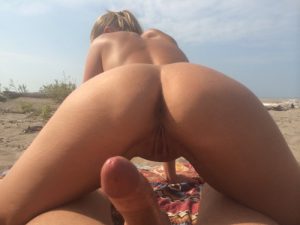 We all know that specific oral skills can cause immense pleasure for our playmates and we certainly don't complain when we're on the receiving end.
we certainly don't complain when we're on the receiving end.
Our bodies contain millions upon millions of nerve endings, with some sending sexy shivers up your spine more than others. Also known as erogenous zones, these horny hot spots, if teased in the right way, can turn a regular orgasm into one of your dirtiest dreams.
From dirty talk to oral sex, we love a bit of mouth action, but are you using it to its fullest potential? Well, pucker up because here are four mouth-watering erogenous zones to kiss, bite, lick and suck.
Nipples
There's no secret with this one as men have been paying particular attention to this area for many years, but what is surprising is how few men know how to pleasure them to their perkiest potential. Tweaking and tugging of the nipples are known to spark the same brain area that's ignited when the clit is stimulated, making them a top priority when intensifying the big O. Some lucky ladies are known to have orgasms on nipple stimulation alone.
Top Tip – While gently massaging your partner's breast with one hand, use your tongue to lightly trace the area around the areola before placing your open mouth on her nipple. Try using your lips to softly hold the nipple in your mouth and run your tongue back and forth over it; use your lips and tongue to massage the area, paying attention to her bodily cues to determine what she likes best.
U-Spot
This one comes with a splash zone warning! The U-spot is located at the urethral opening, surrounded by spongy erectile tissue that can become 'plumped up' or stiffer when a woman is aroused and is very sensitive to touch. Some women also release ejaculate from the urethral tube during orgasm, which can feel a wee bit wonderful (pun intended), this is completely normal and can also be thrilling for both of you.
Top Tip – Rather than applying pressure, a light touch is needed when stimulating the U-Spot. Slowly run your tongue repeatedly from the entrance of the vaginal opening up to the clitoris and back again to lube the area. Gently place the tip of your tongue into the U-spot and very slowly run it around the fleshy patch, don't focus all the attention on this one area for too long as it will become sensitive so move to the clit for added pleasure.
Lips
As this article is all about using your mouth, we had to include the luscious lips themselves…the ones on her face, cheeky. The lips are one of the top erogenous zones across the whole body due to their high concentration of naughty nerve endings. Locking lips sends signals to the brain, which release the feel-good hormones oxytocin and serotonin, which translates into a higher state of sexual arousal. Now it makes sense why kissing is such a turn on.
Top Tip – We tend to have a quick kiss mainly before and after the main course of sex, with the odd smooch during the boning. However, try extending your mouth to mouth action before getting down to it, to really amp up the sexual tension between you both. Employing the combination of sucks, pecks, and nibbles to her lips and the delay to dive straight into penetrative sex will get her feeling good and wet.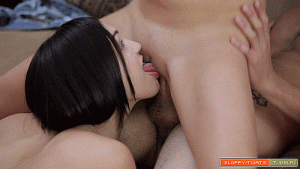 Feet
Firstly, you don't need to have a foot fetish to enjoy a good, sensual foot rub but if you or your partner does then bonus points. According to research, your feet are the most sensitive body part, especially in women. Because of the soft, thin skin around the tootsies, the nerve endings are closer to the skin's surface; it is because of this extra sensitive area, why some have a foot fetish. While some of us find it unbearable to have our feet touched, some kinky people associate the ticklish torture as extreme enjoyment.
Top Tip – If you're up for the task, and if her feet are clean enough for your satisfaction, squirt a small amount of edible oil on your hands and gently knead the flesh of her soles with an upward motion. Once she is good and relaxed, start planting kisses down her leg towards her ankles, warming her up to the idea of foot play by focusing the attention on her ankles a little longer before moving your lips further towards her feet. If she is game, then continue to tease her feet by increasing the pressure of your mouth as you run to her toes. Now, if your both feeling turned on by this, finish off by sucking on each toe individually. Remember not everyone enjoys getting this intimate so be cautious when venturing south.
Where is your favourite spot to be kissed? (besides the obvious)
Let us know in the comments below.