Bored of Getting No Sexy Meets? Perhaps We Can Help!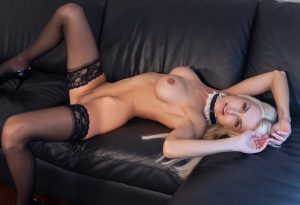 https://www.britishmaturesex.com
Bored of a mailbox gathering dust and no sexy members in your bed? Well, it's Anti-Boredom Month and we're here to help!
Taking the time to create a good profile can be the difference between having a mailbox which is regularly full to capacity vs. an empty one. Your profile is your advert to other members and your opportunity to make a good first impression, so it's importance can not be denied. So, how do you create a good profile? There are no hard and fast rules on how to write a profile that will be successful, but by following these tips you will greatly improve your chances:
Tip 1 – You Want Sex – Tell Them Something They Don't Know.
People are on the site for similar reasons. If your objective is sex, then your profile description is your chance to tell members why they should especially want to have sex with you versus everyone else.
Tip 2 – Talk About Other Things You Like
Adult fun is what most members want but they don't want to do just "do it" with anyone. Make them give you a second and third look by introducing yourself in a manner that makes them feel like they know you a bit more. People like familiarity. If you mention you're a fan of a certain sports team, you like the beach or have hobbies, these are all things that show you're a quality person with likes/dislikes that others can consider. Give them something to talk about and in a good way!
Tip 3 – Stand Out
Grab their attention Take the time to come up with an ATTENTION GRABBING HEADLINE to intrigue them! And don't just rely on using CAPS.
Tip 4 – Don't Be Lazy
There's nothing wrong with being open to interrogation, but simply putting "Ask me anything" makes you look lazy! It's up to you to sell yourself. You don't have to write a novel but making some effort can really help your chances. Otherwise the message you could be sending is lazy profile – lazy bedmate.
Tip 5 – Always Be Positive
Your profile is not the place to be mentioning ex-partners, getting fired recently, or your dislike of anything in general. Remember, happy people attract other happy people!
Tip 6 – Share Your Desires And Fantasies
Give other members some insight into what you really want between the sheets. Starting a blog is a great way to share.
Tip 7 – Be Modest
For example, if you are massively well endowed, people will be able to see in your pics. No one likes a show off. 😉
Tip 8 – Be Honest!
See example above. Hahaha! You'll find it much easier to talk about yourself if you're telling the truth. And you won't be embarrassed when you get tripped up on a fib or two further down the line.
Tip 9 – Update Regularly
Keep your profile current- your experiences may change what you are looking for in a potential play mate, be sure to keep it up to date.
Tip 10 – Read Other Profiles Carefully
If a profile says "up to age 50" then respect those limits. If a profile says "no single males" and that is what you are, move on. You are more likely to have a chance with someone that is already open to you.
Got any profile tips? What has worked for you? What do you you not like to see in profile descriptions? Share in the comments.