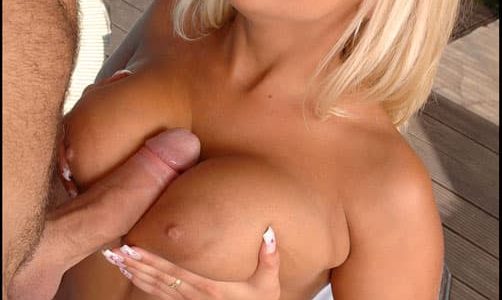 Couples Adult Entertainment is Fun and Inclusive.
Spicing the Sex Up with Sex Toys
One of the most common things that couples, especially those who are in long-term relationships, use to keep things fun and varied in the bedroom is sex toys. The sex toy industry is booming, with companies seeking more and more inventive ways to create the ultimate sexual stimulator or orgasm generator. While the human touch is always the ultimate player, sex toys and sexual aids can add a new dimension to foreplay and / or intercourse.
For example, renowned sex toy manufacturer KIIROo, in partnership with Fleshlight, have created a range of adult products specifically for men and women. The store features a sleek, ultra-modern 'Pearl Interactive' g-spot vibrator that is remote controlled. Thus, giving the receiving woman the option to control it, allow her partner to control it. Also, with the app she would have the ability to sync it with her partner's Onyx male masturbator or another Pearl Interactive. Not only this; via the app's live video chat, you can see exactly what your partner is doing and the effect you have on each other. The same goes for syncing two Onyx male masturbators together. So even if you are miles apart and can't get intimate in person, you can still get each other off virtually. I know, how insane is that?! Technology has come such a long way in such a short amount of time!
Perusing the Perfect Porn for You and Your Partner
So you've tried out some new toys and it's been a whole lot of fun. Thinking about checking out some porn videos together? Cool. There are many reasons why couples enjoy viewing porn together as well as alone.
Inspiration for new foreplay and sex ideas.
Visual sexual stimulus helps to create intense arousal for both sexes.
More people have voyeuristic tendencies than they initially thought!
It can lead to a whole lot of naughtiness, very quickly!
Couples can feel closer and more intimate as a result as they are more aware of their partner's turn ons, especially when it comes to the kind of porn they enjoy during solo play.
Porn viewing becomes less of a seedy secret for 'alone time' and more about openness with porn habits as well as embracing joint porn habits.
Of course, no-one is suggesting that you have to watch porn together or that you have to every time you are intimate. More often than not, it's something that couples (who enjoy watching porn together) do every so often as a way bridging the gap between sex and solo play, but not necessarily as a sex staple.
We are seeing more and more adult entertainment that is geared around couples, as content producers and film production studios realise that porn-viewing by couples, as well as women, is increasing. While some die hard fans love the gritty rawness of typical mainstream porn, more people who are starting to embrace adult entertainment have a keen interest in female-friendly and feminist adult content.
Ultimately, the best way to know where you and your partner stands on this is to discuss it amongst yourselves. Sure, it's not for everyone but if you're even just a little bit curious, why not talk about it and give it a try. You never know, you just might enjoy REAL-SEXCONTACTS.COM
CLICK HERE
http://www.real-sexcontacts.com